Songs of Hope 2016
On Motzei Shabbat, January 23, 15 seminaries competed in the annual Kedma-Yeshiva University choir competition. Ocer 2,000 women attended this event and enjoyed the 5-minute performances that each choir worked so hard to put together.

Congratulations to all the winners!!
1st Place - Michlala
2nd Place - Midreshet Tehillah
3rd Place - MMY

The video is up! To watch a video of the Choir Competition, press the button:
Powered by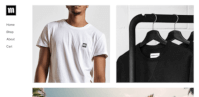 Create your own unique website with customizable templates.